Big Title
Programmer,Writer & instructor since 2010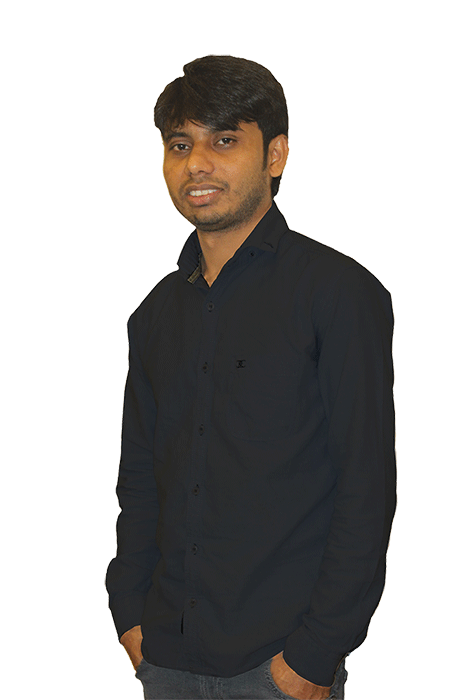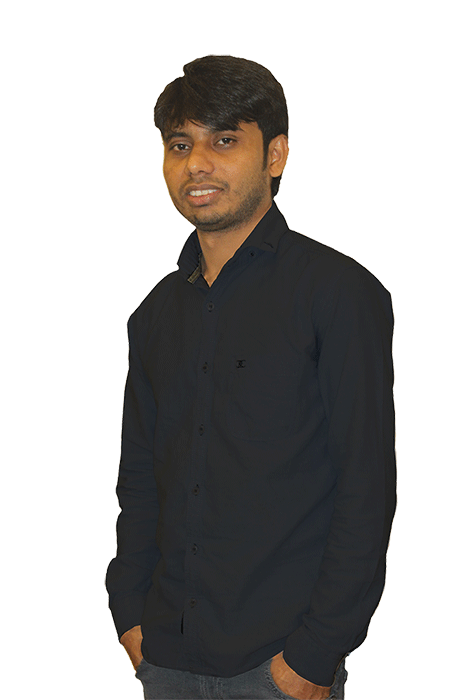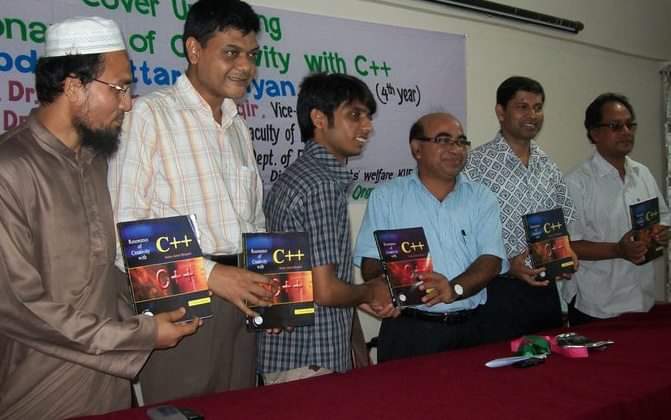 I completed my graduation on EEE from KUET at 2012. Coding is a part of my life since 2008 and from that starting, I can't remember a single day without coding. I like to share knowledge and love to see  my follower learning code with a great fun. In this time being I write two programming book:
গল্পে গল্পে সি প্রোগ্রামিং

গল্পে গল্পে সি++ এবং OOP (It is stock out and currently working on new edition)
I also maintaining a youtube channel: click here to view my channel. I have been working as programmer and playing different roles since 2013. 
Codility does not provide any profile link to share. 🙁 Currently I solve problem here.
I kept myself honest while setting the score
Odoo Development & Implementation
85%
Server Administration (Cpanel)
95%
Server Administration (VPS)
40%
WordPress Theme development
95%
WordPress Plugin Development
95%
I always give my level best to make every course enjoyable. Its a great pleasure to make someone a boss programmer who believes programming is not possible by him or her.  Some key points of my courses are:
বইটি সম্পর্কে
আপনি যেমন আপনার শোবার ঘর টা গুছিয়ে রাখতে পারেন, ঠিক একই ভাবে আপনি অনেক গুছিয়ে কোড লিখতে পারেন। গুছিয়ে কোড লিখার অনেক সুবিধা আছে। যেমনঃ সহজে লজিক বুঝা যায়, সহজে bug খুঁজে বের করা যায়, একই কোড বার বার ব্যাবহার করা যায় ইত্যাদি। এত সুবিধা থাকার পরও কেউ কি ইচ্ছে করে অগুছালো কোড লিখে? সবাই চাইবে তার কোড টা যেন গুছানো হয় অথবা ক্লীন হয়। কিন্তু শুধু চাইলেই তো হবে না, ক্লীন কোড লেখার স্ট্যান্ডার্ড কি? কি কি নিয়ম মেনে কোড লিখলে একটা কোড ক্লীন হয় তা জানতে হবে। শুধুমাত্র indentation ঠিক করে লিখা মানেই কিন্তু ক্লীন কোড না। অনেক সূক্ষসূক্ষ বিষয় থাকে যেই বিষয়গুলো মাথায় রেখে কোড করলে কোড অনেক ক্লীন হয়। এই বইয়ে সেই ব্যাপার গুলো খুব চমৎকার ভাবে তুলে ধরা হয়েছে। যত উদাহরণ দেওয়া হয়েছে সবগুলো Pseudo code যেন যেকোন ভাষাভাষির প্রোগ্রামার খুব সহজে বুঝতে পারে।
বইটিতে যা থাকছে
প্রোগ্রামিং এর জটিল বিষয় গুলোর সহজ সাবলীল ব্যাখ্যা (গল্পে গল্পে)
৩০০ + প্রোগ্রামিং সমস্যা এবং সমাধান
৯৫ টি লাইব্রেরী ফাংশন নিয়ে আলাদা একটি অধ্যায়
প্রতিটি অধ্যায় শেষে অনুশীলন করার জন্য পর্যাপ্ত সমস্যা এবং সমাধান
প্রোগ্রামিং কন্টেস্ট এ অংশ গ্রহন করার জন্য কিভাবে নিজেকে প্রস্তুত করবেন। কিভাবে অনলাইনে নিজে নিজে প্রোগ্রামিং কন্টেস্ট এর সমস্যা গুলো সমাধান করবেন তা নিয়ে আলাদা একটি অধ্যায়।
সহায়ক সিডি
Fill this out so we can learn more about you and your needs.